To view all available packages from the system and to subscribe to one click on the Upgrade tab, from the header bar:

When the page opens, you can use the calculator to find out which is the suitable package for you, according to your needs: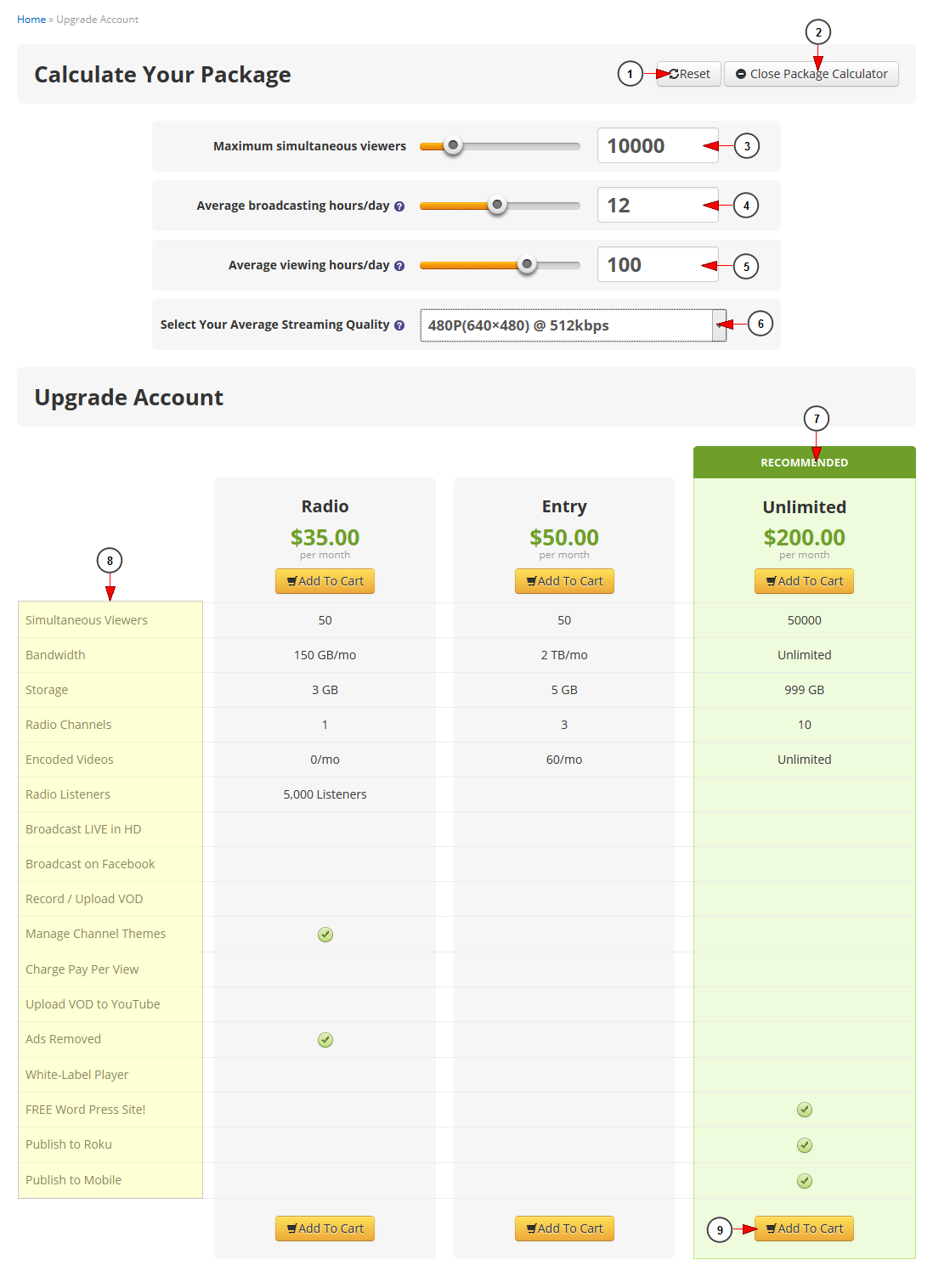 1. Click here to reset the package calculator filters data.
2. Click here to close the package calculator table.
3. Insert here the number of maximum simultaneous viewers you want to allow to view your content.
Note: you can also use the dragging button to make your selection.
4. Insert here the desired number of average broadcasting hours per day.
5. Insert here the desired number of average viewing hours per day.
6. Select from the drop-down menu the average streaming quality: 360p, 480p, 720p or other resolutions you want to add manually.
Note: once the desired settings are selected, the system will recommend the suitable package for your needs.
7. Here you can see the  recommended package according to your selected broadcast options.
8. Here you can see listed all the possible available features.
Note: the check mark indicates what features every subscription package has.
9. Click on the Add To Cart button to subscribe to a package. You will be redirected to Checkout page.