Warning: autorecording must be always ON on MyStreamingVideo if someone uses 3rd party broadcasters and wants to record their live session with MyStreamingVideo.
Once the application has been successfully installed you must follow the below steps to go LIVE with OBS Studio: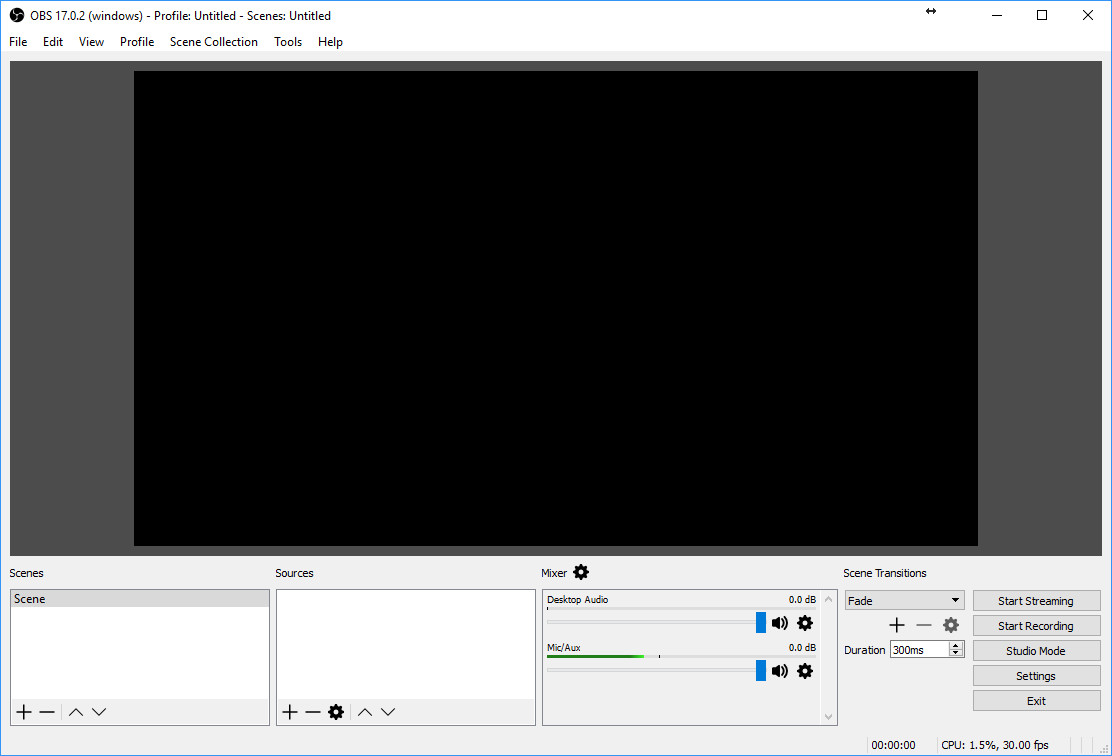 You need to click on the "+" sign form Sources area in order to add the video sources that you want to stream.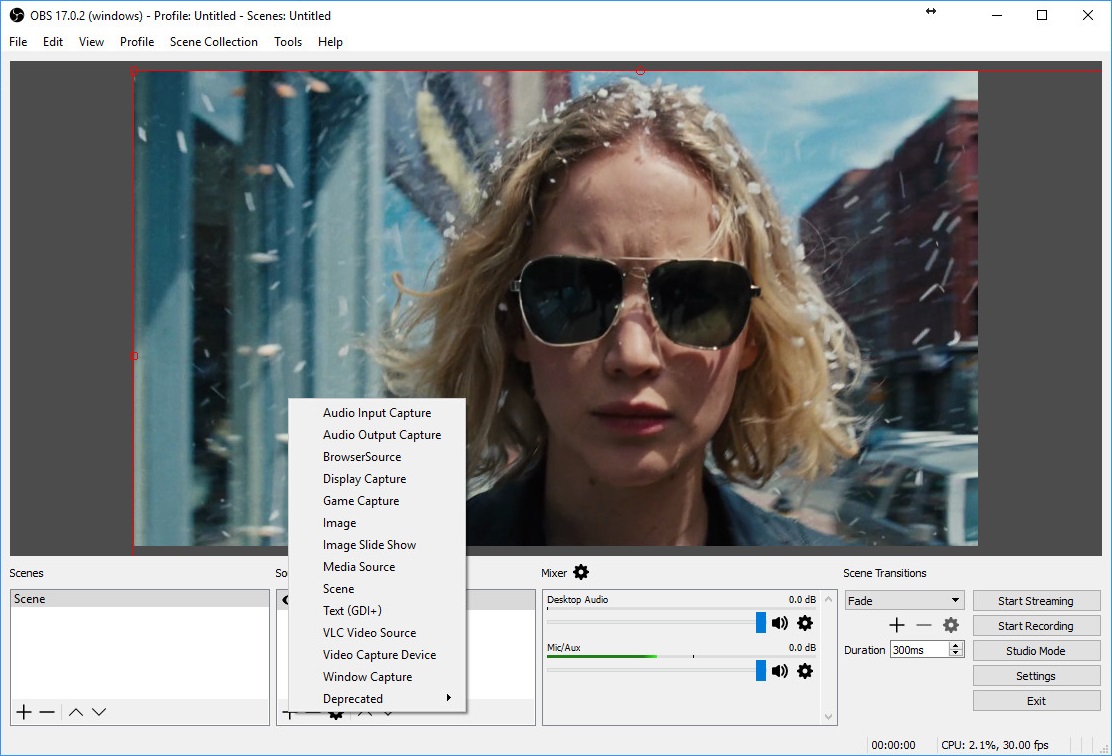 As you can see on the image you can select the type of the video source that you want to add: audio, display capture, game capture, image, slide show, media source, video capture device, etc.
On the following image you can see how the second video source will be displayed, like picture-in-picture: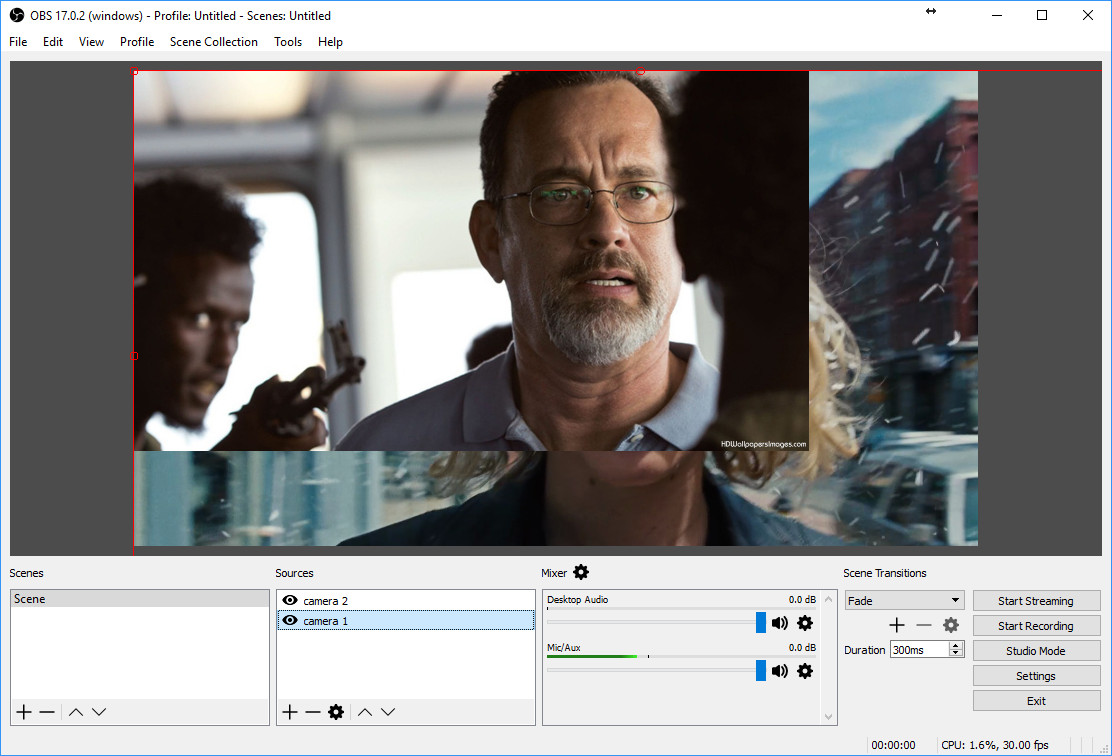 You can adjust the size of the second window and change the position where it will appear on the stream: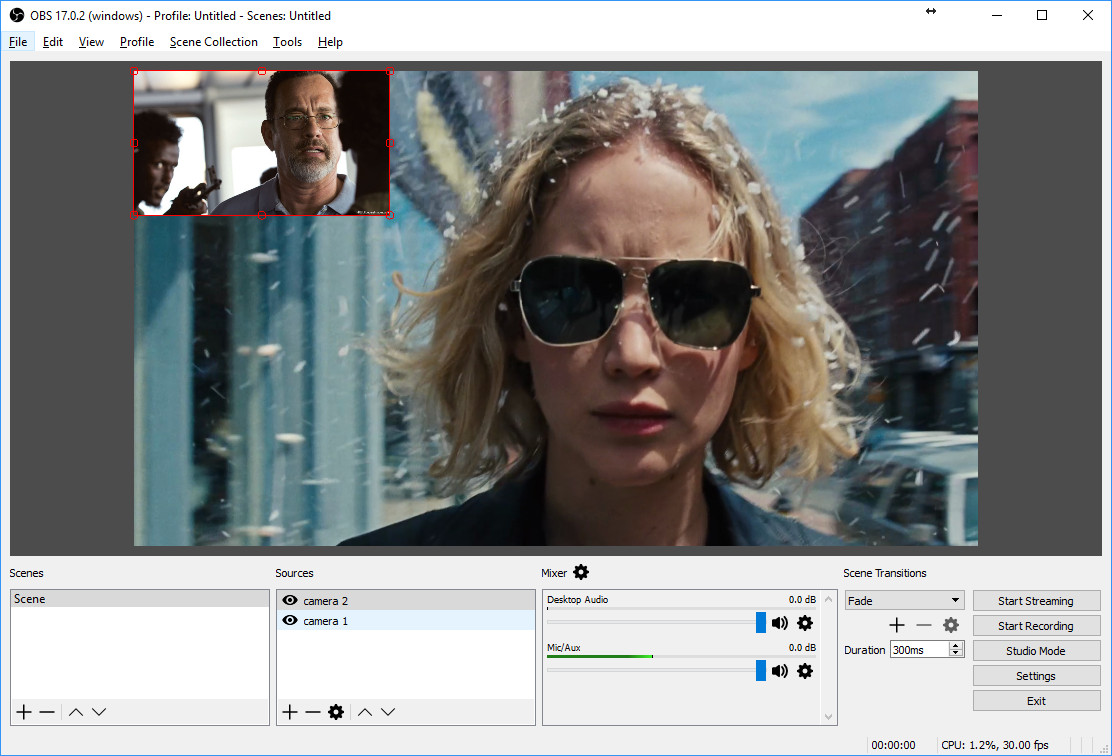 Next you will have to configure the OBS Studio with the MyStreamingVideo streaming parameters – these are taken from Broadcast Options page. In order to do that navigate to File – Settings: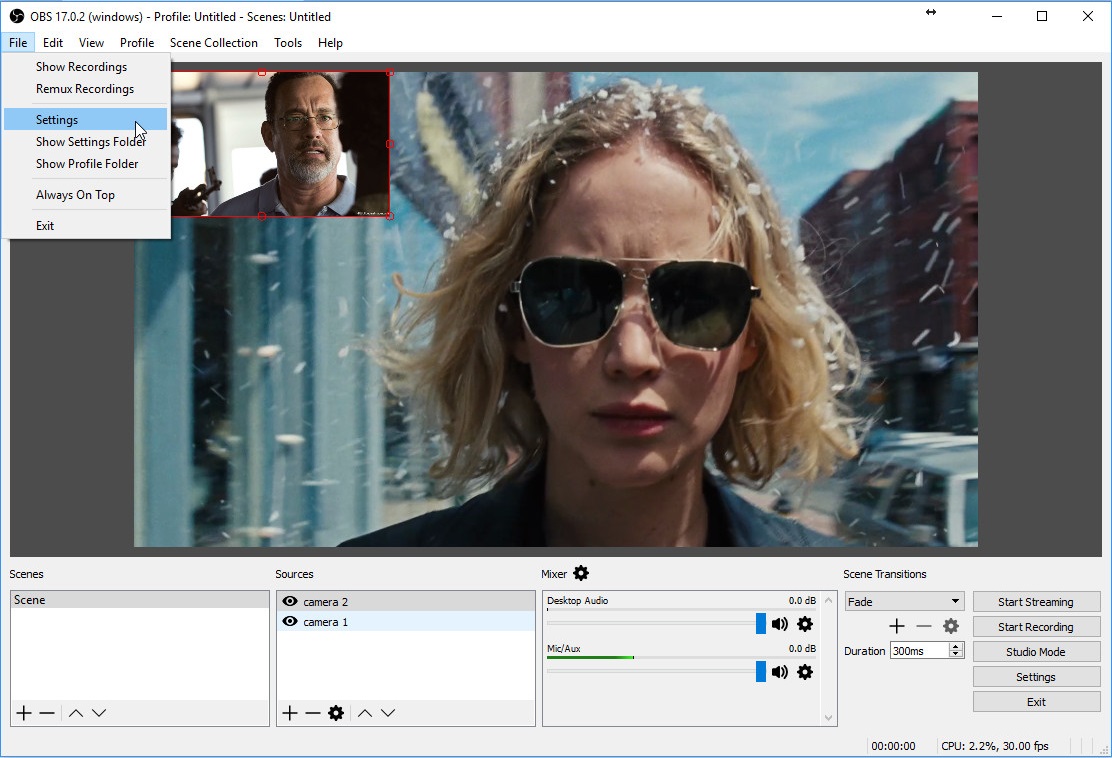 On the Settings navigate to Stream Section and select toe Custom Streaming Server: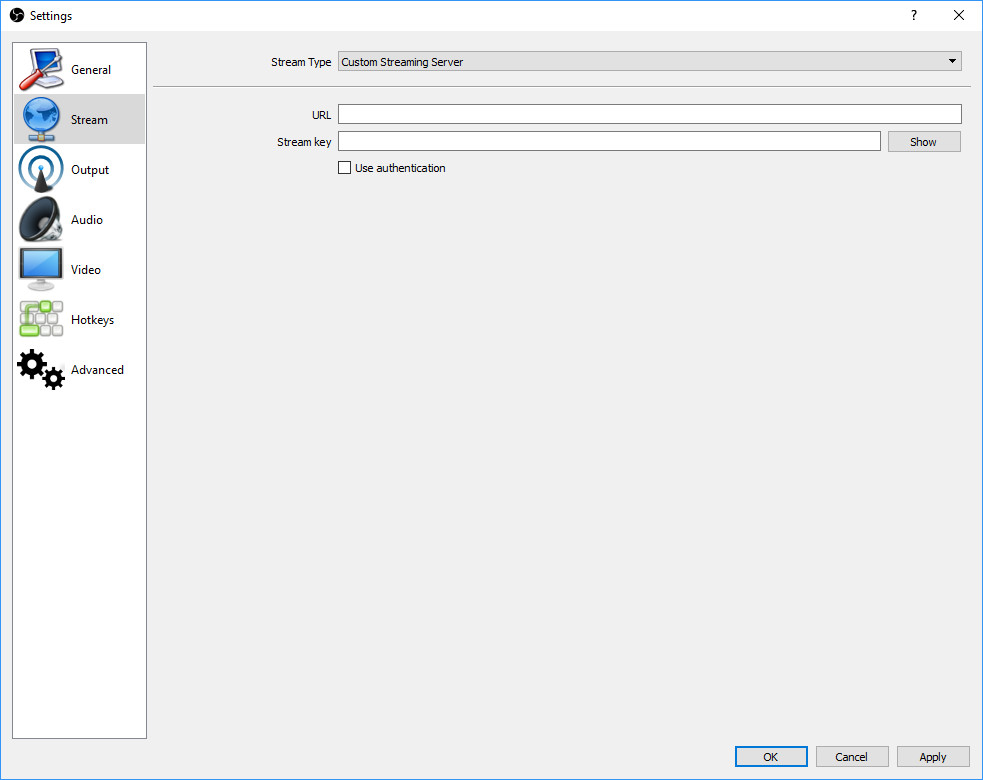 Enter the MyStreamingVideo "
Click on Apply to save the streaming settings and OK to close the Settings window.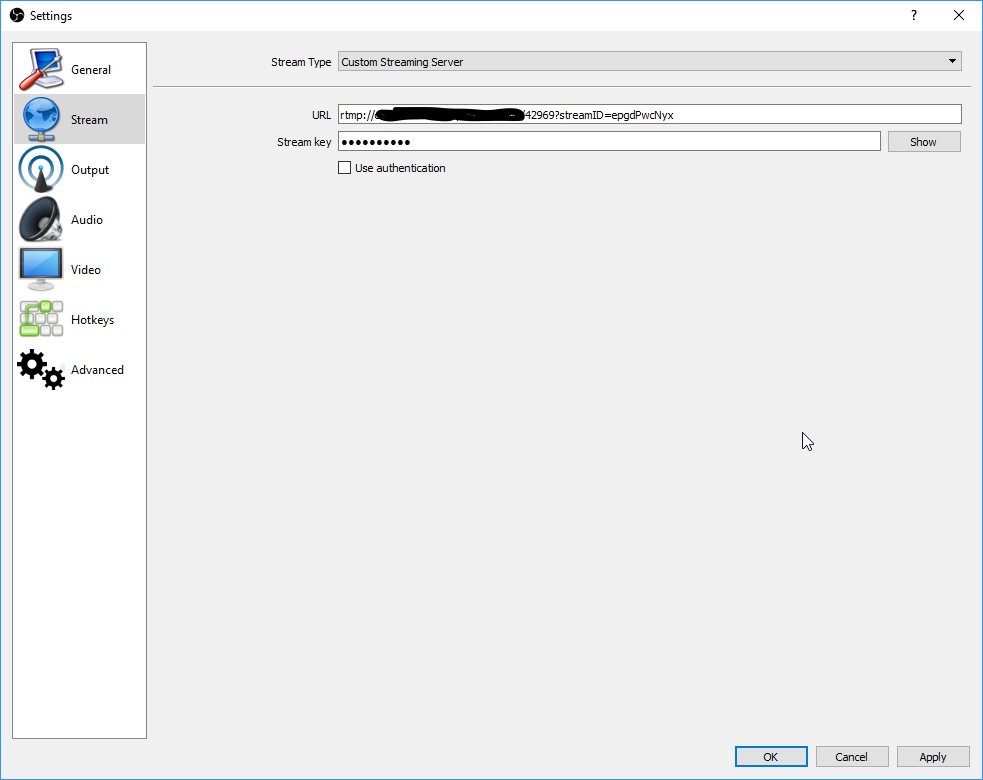 From the main screen click on Start Streaming button to start streaming on the MyStreamingVideo channel: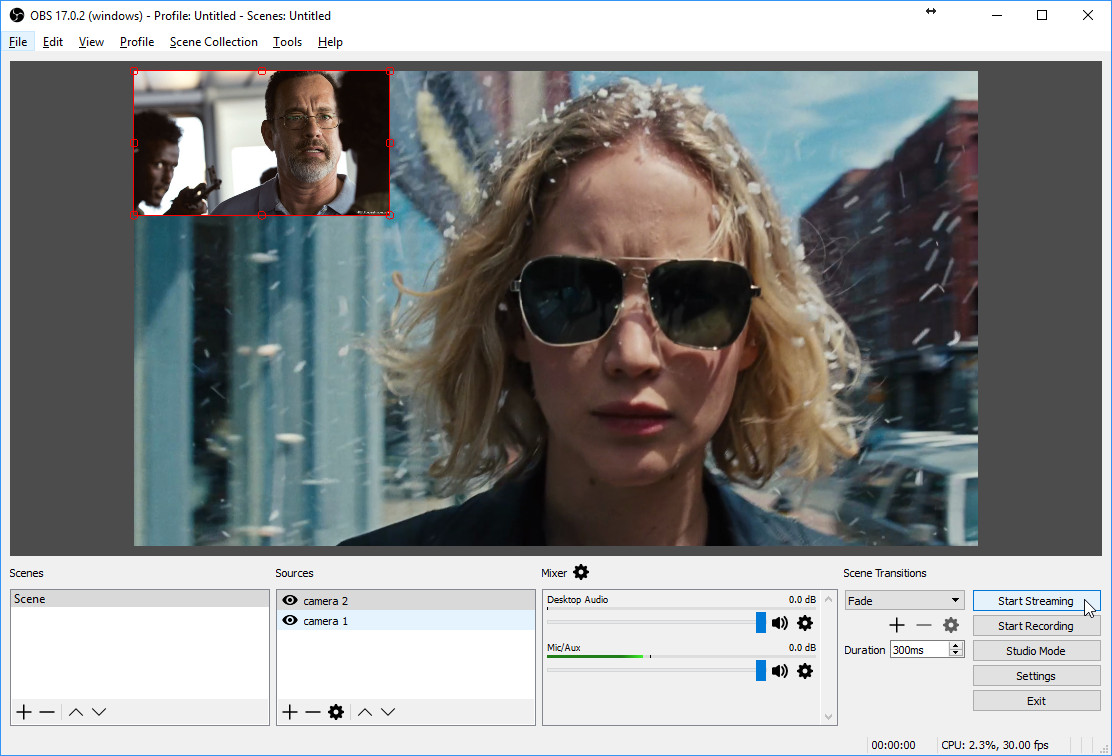 Another great feature that OBS Studio supports is the fact that you can actually move the video sources while you are streaming and the movement will be visible on the channel page: